Suppliers to the eaglehawk
We have compiled a list of suppliers to The Eaglehawk to get you started. Each of these local businesses has worked at The Eaglehawk and we have received nothing but positive reviews for all of them.
CaterING
The following list of caterers, bakers and deli's are local suppliers who have catered for functions and weddings at The Eaglehawk. Each supplier has received great reviews from previous guests for the quality of food and service. Round out your inspection of The Eaglehawk by visiting each of these local suppliers, sample their food and discuss your requirements.
The Vine and The Farmer specialise in creating gourmet grazing tables featuring artisan cheeses and fresh produce for weddings and small events.
Miss Prichard's Pantry Maldon
Another favourite of Maldon, Miss Prichard can supply a variety of dishes from finger food, buffet or a sit down banquet. The chef, Richenda Pritchard, received a chef's hat award in her previous restaurant Delizia Cucina. Her food is fresh, simple and modern and showcases the best of local produce. Miss Prichard is a full service caterer providing onsite staff to manage the kitchen.
Le Sel Petite Deli Maldon
French country fare with an excellent deli and cheese selection. Le Sel can provide a variety of dishes and specialise in Charcuterie platters which perfectly supplement baked goods from Johnny Baker.
Spade to Blade Daylesford
Farm to table style cooking of whatever is in season. Cocktail, Buffet or Banquet style food and they even take into account dietary requirements. Spade to Blade is a full service caterer providing on-site staff to manage the kitchen.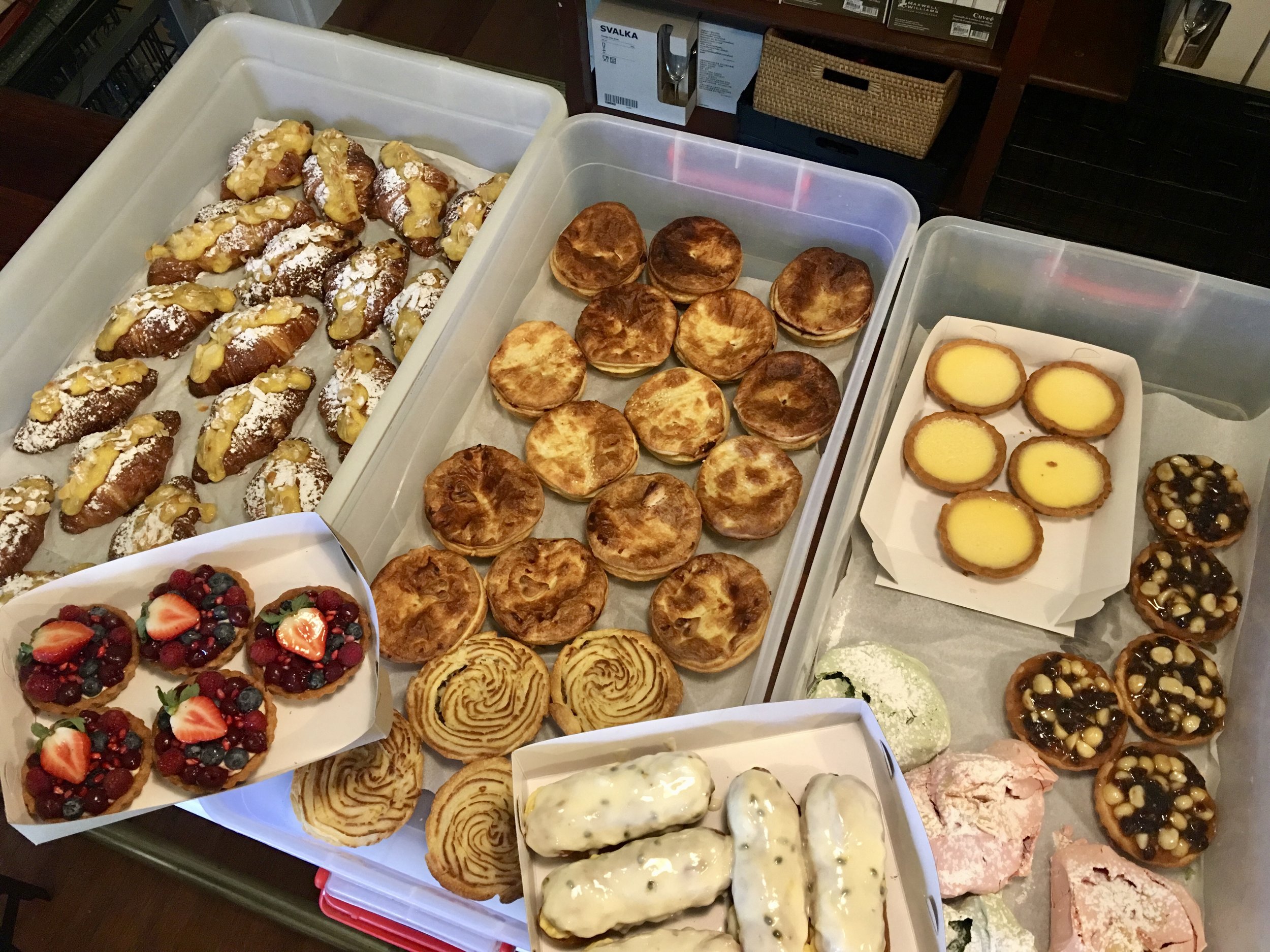 Johnny Baker of Castlemaine
A selection of high quality sweet and savoury baked goods ranging from pies, quiches, baguettes, tarts, slices and cakes (including celebration and wedding cakes). Johnny can make each item to the desired size to match your style of dining (standup cocktail, buffet or seated banquet style).
High Country Food Company
High Country Food Company offer Cocktail, Banquet, Sit Down, Food Stations, Picnic and BBQ options. Executive Foodcrafter Ben Davies will design a bespoke menu tailored to match your taste, style & theme.
Kate is an accomplished photographer located in Castlemaine. All wedding photos on our website are Kate's work.
Ashley Morales Makeup Artist
Ashley is a professionally qualified makeup artist based in Bendigo who will travel to The Eaglehawk for you.